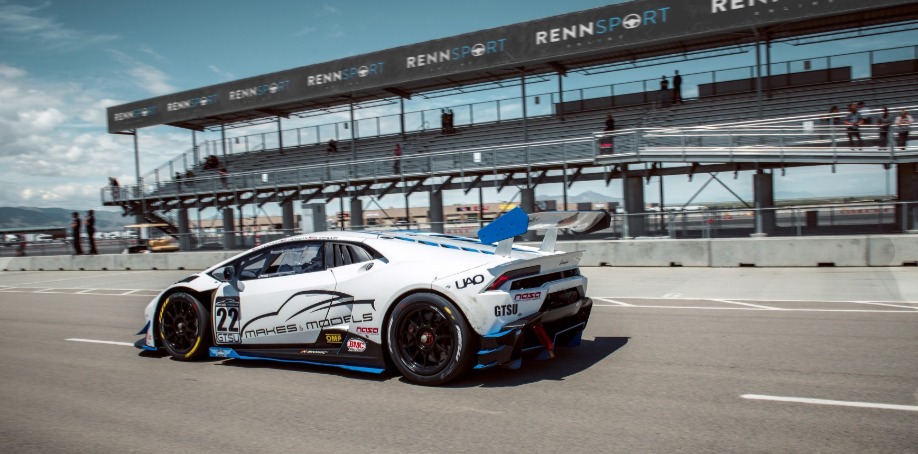 RENNSPORT ONLINE/MAKES AND MODELS RACING
RennSportOnline is a one-stop shop for European and Exotic performance parts, accessories, and apparel. We started this business in order fill a void in the marketplace. While there are many online stores to choose from, RennSportOnline is the only store of its kind that blends decades of boots-on-the-ground OEM automotive service expertise, aftermarket performance experience, and racing success, all with the convenience of online shopping.
Our brick and mortar store, Makes & Models, is a service, sales, motorsport, and racing facility specializing in VW, Audi, Porsche, Lamborghini, Ferrari, Bentley, BMW, and Mercedes-Benz cars. We bring to the table professional relationships with the biggest names in the aftermarket world as well as our OEM supported racing program with Audi Sport, Porsche Motorsports, and Lamborghini Squadra Corse. Our team includes several race licensed, championship winning drivers, racing instructors, time trial / time attack competitors, race car crew chiefs, and racing technicians. This isn't just a business, this is a lifestyle for every member of our team!
RennSportOnline's aim is to not only provide excellent parts, but to build relationships and guide you through your modification plans. We are happy to advise our clients on the best course of action for building the best performing, most reliable car, that actually fits your needs. Whether your goal is to lightly modify your street car, build a fun track car, or go racing, our team of experts will help you choose the right products to meet your goal. Race cars need to be competitive, and street cars need to be, well, streetable and usable. We'll help you filter through the thousands of products for your application in order to meet your needs with the right components.

At RennSportOnline, we try to recognize and solve marketplace problems. One of the biggest issues that we will resolve is reducing lead times on popular exhausts for European and Exotic cars. We will gather data and bear the burden of ordering the most popular items to be in stock ahead of demand so that lead times are reduced or eliminated when you order that new exhaust system.
Another common problem is poor wheel fitment due to confusing measurements, uninformed forum posts, and other conflicting information that makes choosing the right wheel difficult. We are masters of wheel fitment and whether you're ordering a cast, flow-forged, or fully forged, custom built wheel, we will ensure that your wheels fit your car prior to processing your order. We are also happy to help with selecting a wheel style and color that will look the best on your car and still fit your budget.
Ultimately, we're not just here to sell you parts, we're here to sell you the right parts for your car, lifestyle, and budget. Thank you for choosing RennSportOnline to be your teammate for your next project!